Hybrid Striped Bass Have Arrived to PAES WATER
On July 27, 2017, the PAES WATER facility received 2,800 hybrid striped bass each weighing 1.87 grams on average. They will spend about 1 month in a net pen before being released for grow out in system E. These fish will be ready to harvest in approximately 10 months.
Keep a close eye on the LIVE FEED as the grow each week!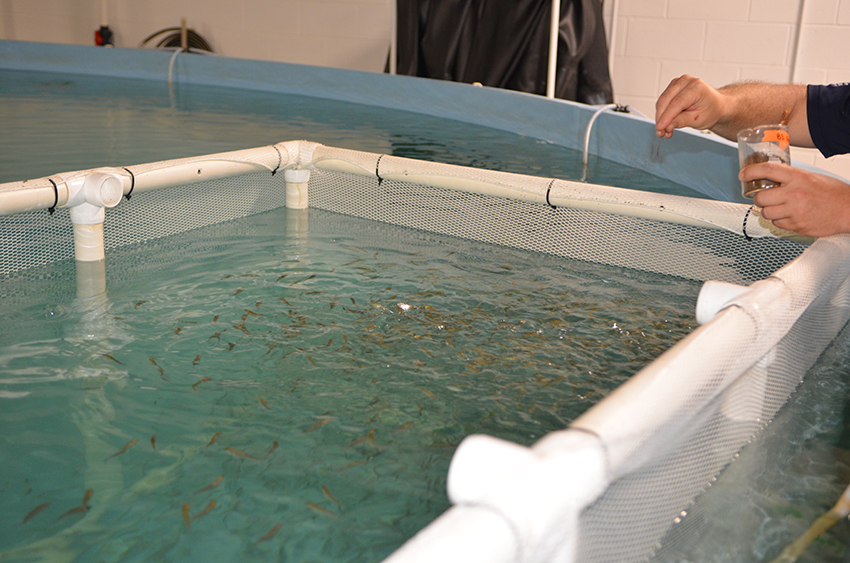 ---